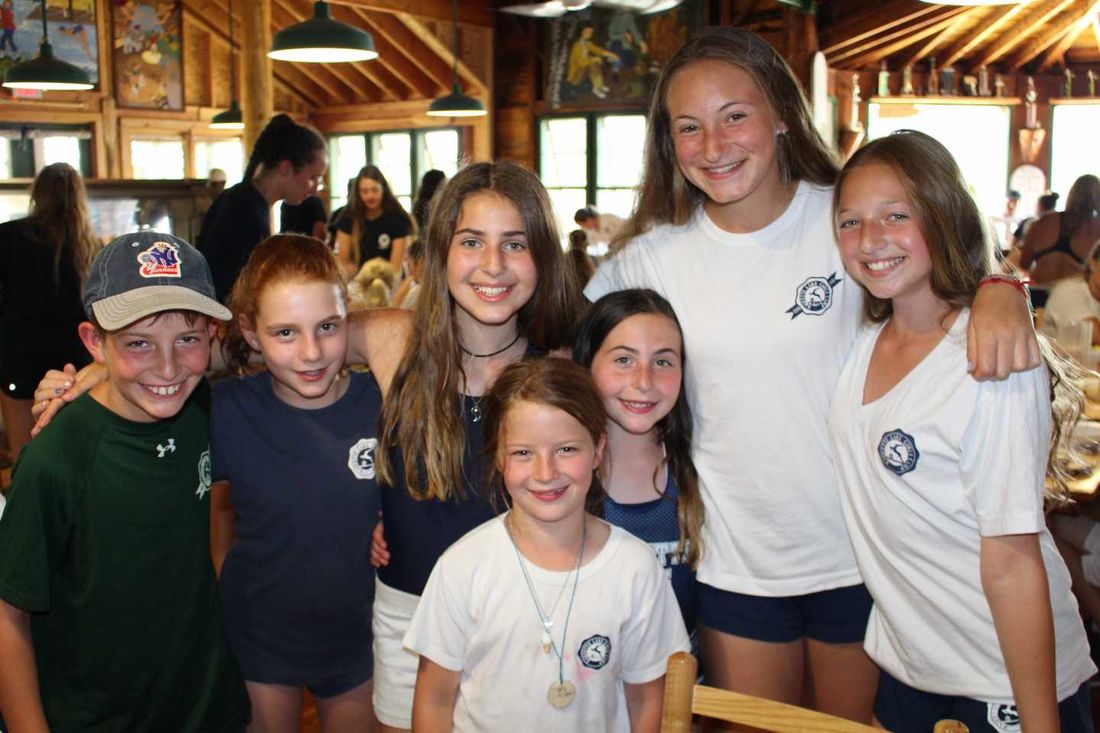 Back at it! After a fun final four the boys were back in regular scheduled activity yesterday! We had a brother/sister lunch split up on both camps with lots of grilled cheese & happy faces!
Evening activity was hobby night and the Jr's & Sr's had socials!!
We have an update today from our Senior Group Leader & Some Activity heads!
Hello again, Senior Parents. It was fantastic to see you all over the weekend. Visiting Day was the culmination of a long week of busy activities for all the boys. Our lower seniors brought home some baseball hardware from a tournament at Echo Lake before joining the Aides at a terrific social on Tuesday night. Wednesday was Luau night and all I can say is that the boys were rockin' the grass skirts. Our Intercollegiate sports have tightened up as well, with two teams hitting the halfway point deadlocked at the top of the standings. Yes, today is 4 weeks through the summer- But there's still so much to come. Stay tuned.- David
Canoe-
The program so far has been fairly well balanced between canoe/kayak/ and paddleboarding. To start off the summer, the first time the campers had the activity, we went over how to properly size a pfd and a canoe paddle. We discussed safety topics. The lower seniors bunks have worked strictly on paddle skills and portaging in preparation for their upcoming saranac trip. Some groups (age appropriate) have played a game called battleship. The goal of the game is to sink other canoes and be the past one that has not capsized. Almost all bunks lower juniors and up have worked on the rescues in canoes. When groups are out in canoes, there is a strong emphasis on doing proper j and can strokes and not rudder steering which slows down the momentum of the canoe. The hope for here on out is to play more games and apply the things they have learned!
-Maddie
Raquette Adventure-
In Raquette Adventure (ropes course) we definitely challenge the campers while at the same time give them an opportunity to bond, and support each other. They also have an opportunity to help new campers to integrate into existing groups and improve group dynamics using low elements.
We encourage the campers to set goals using cargo net, dangle duo and the traverse wall. We also encourage them to challenge their fears using the following elements: bottomless burma bridge, two wire bridge, and leap of faith. This week will focus on teaching campers knot craft and we will teach the upper campers how to belay each other with the support of ropes course facilitators.- Thozi