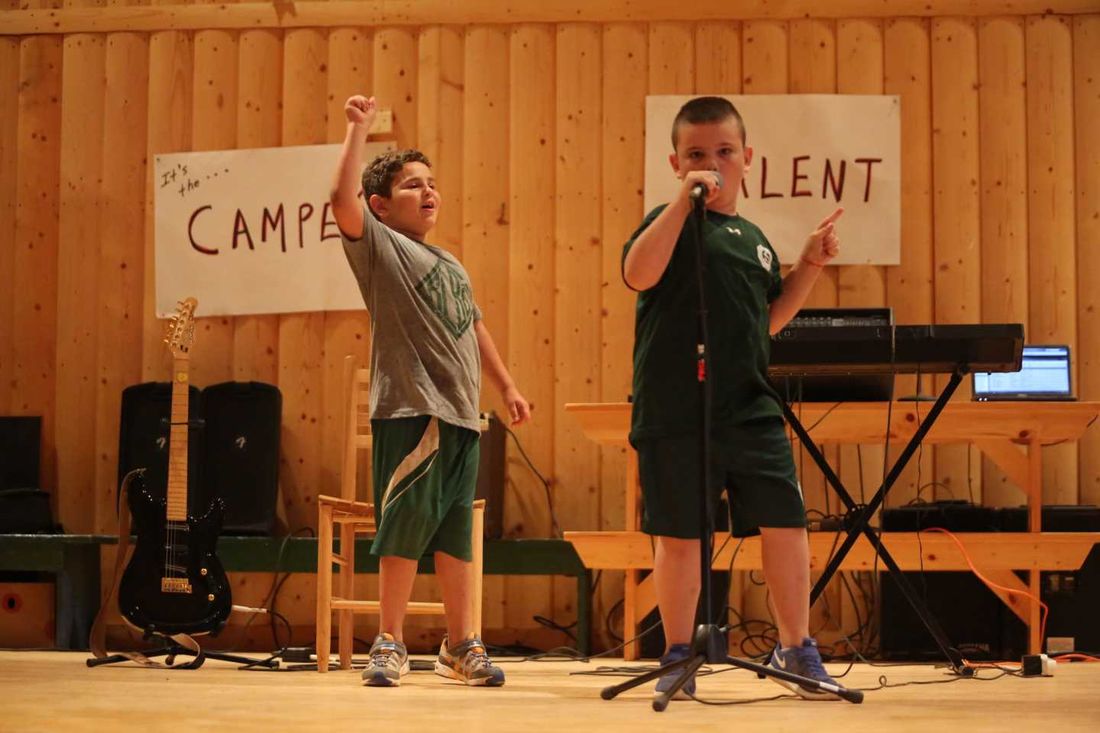 Last night was the Camper talent show and there was a variety of awesome acts. We had a camper who recited/sang an entire song from Hamilton from memory. Three of the frosh boys did the whip and nae nae. We had everything from improv acts, to beat boxing, to piano playing. A true variety show! Round of applause to all that participated!
Update from our Senior Group Leader:
It's the trip the boys look forward to the most: Montreal. Well, the boys are back in town after two jam-packed days in Canada and they've come home tired and happy. Longtime favorites we do every year include Jet Boating the wild rapids of the St Lawrence River and playing laser tag, but we make sure to provide some local flavor as well. The boys experimented with local cuisine and worked on their French at the Jean-Talon market, and they learned a bunch about the history of this fantastic city. We closed the second day with an afternoon of paintball. Don't you wish you were your son?- David
Update from Coach Dean about the USTA Tournament:
The L20 Stew Sterns Memorial Championships which ran from July 5-7,2016,
with skill level intermediate players on both clay and hard tennis courts was a usual success.
Campers entering in this event was both boys and girls 12-14-and 18 an under.
There were camps like Brant Lake and local residents participating in this event.
The boys played on the hard courts of the Queensbury High School courts.
We arrived well within time for match play with our pack lunches and game faces as we knew the day was going to be hot hot hot..and it was.
The tournament officials briefed the players on code of conduct and play information.
Play began with Boys 12 singles matches straight into byes only as the Raquette Lake Boys sailed into semifinals playing each other. So we won the Boys 12 hands down.
In the boys 14 singles we registered 8 players with 2 of these players making it to the semifinal round.
Overall it was an awesome event and i was impressed by the quality of play from these young players, we look forward to another hot one next year.