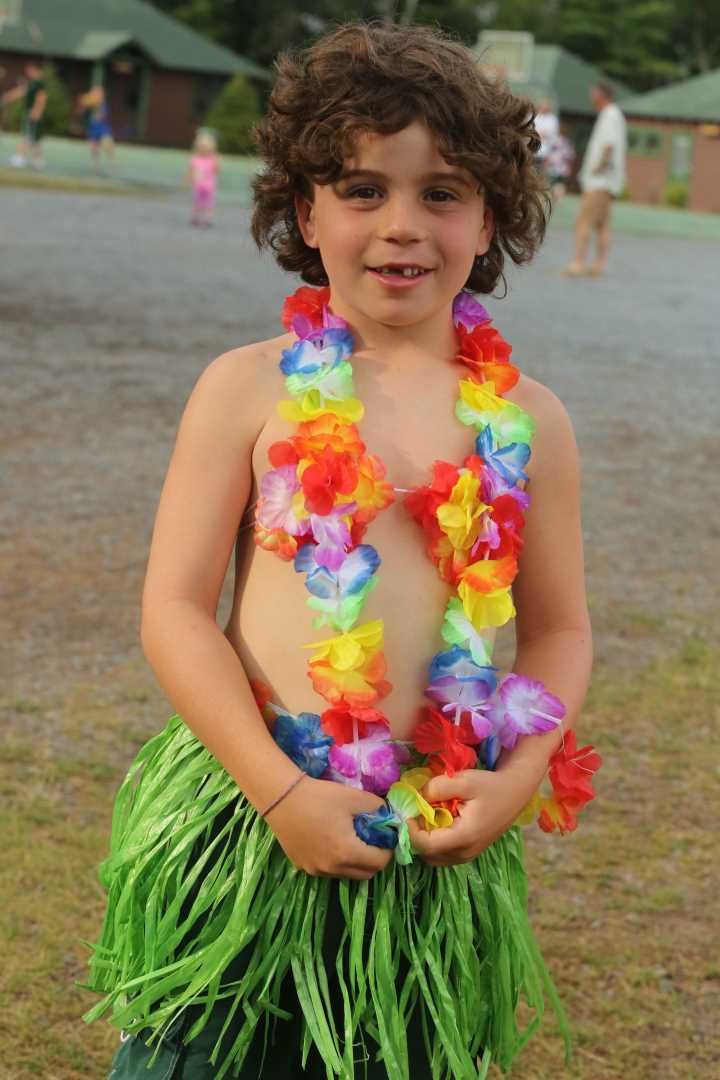 Another beautiful hot day at Raquette Lake Boys Camp which called for one of the boys favorite things…. ALL CAMP SWIM! The boys splished and splashed, paddled, and canoed the afternoon away at the beautiful waterfront!
The Upper Frosh Soccer Play-Day at Camp Walden where they played Soccer & Baseball. Guess What? OUR BOYS WON BOTH GAMES!!! Baseball 8-1 and Soccer 4-2. I think this calls for some extra Raquette Bucks. We are so proud of them for being team players and good representatives of RLBC!
It was Tiki Time, last night on boys camp as the boys Hula danced their way around camp in their luau attire and leis. Enjoying a delicious Hawaiian inspired dinner of dumplings, sweet & sour chicken, fried rice, pineapple meatballs, steak kebab etc etc! After dinner the boys enjoyed a beach party with games, waterfront activities, and Hawaiian Music!
We are getting excited to see you on Sunday! Have a great day!