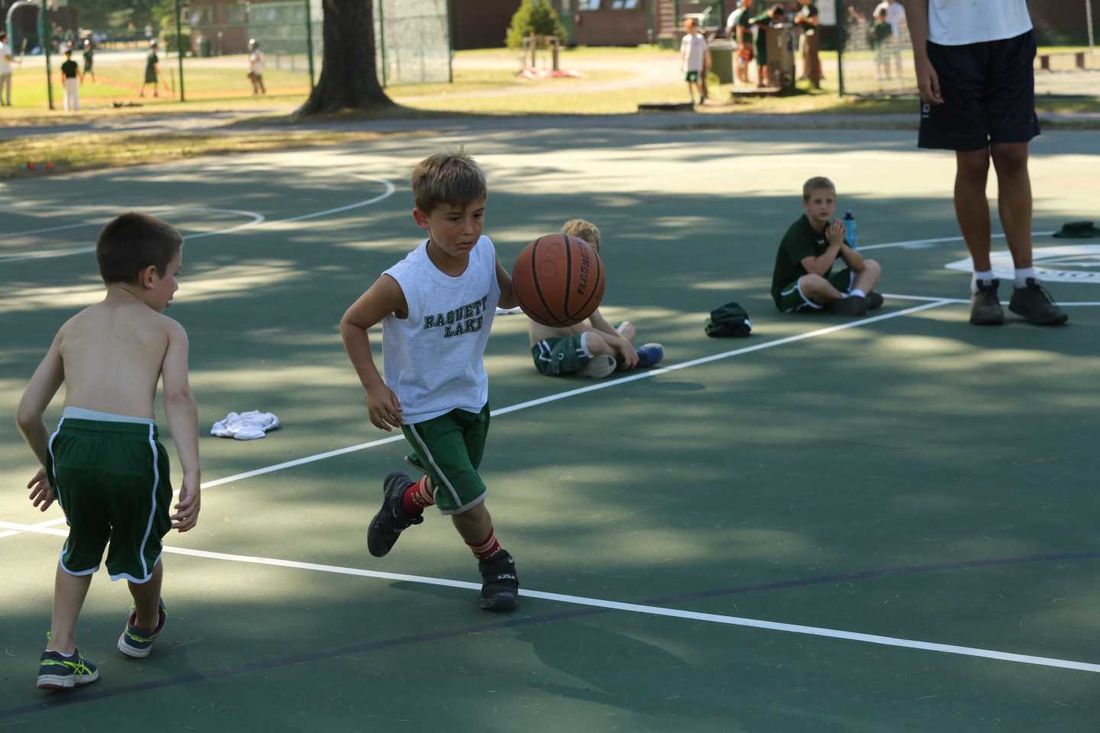 The boys hit snooze yesterday morning as it was lazy Sunday!!!!! All smiles in the dining hall some favorites were the cinna-buns, donuts, and bagels. And of course the sports playing on the TV!
Last night we had our weekly campfire and the boys learned about the history and tradition of the Saranac trip, in order to prep the lower seniors who leave tomorrow!
Team Sports has been going great. The campers have shown fantastic improvement in their teamwork, game-play and individual skills. We really enjoy watching them compete in games like Final Four, inter-camps and intercollegiate. There have been so many great plays that we are running out of Raquette Bucks! Overall, the campers are enjoying themselves. Whether it's lacrosse, football, volleyball, softball, ultimate or otherwise there is space for everyone to play.
-Mike, Head of Team Sports
Summer 2016 has had a great start for the waterski program. With the help of some beautiful weather, the campers at the boys camp have had some great opportunities to enjoy the water, skiing, wakeboarding, kneeeboarding, and tubing when the timing is appropriate. One of the biggest focuses I have had this summer is allowing each bunk the same amount of times to go banana boating and tubing based on the weather, which allows the separate bunks to utilize the best days available to work on their waterskiing and wakeboarding abilities. Other focuses this summer have been on working to get all of the lower camp campers out of the water without the help of a learning boom on either skis or a wakeboard, while most campers in upper camp are focusing on a certain skill. It has been another goal of mine to try and convince campers who have been doing the same sport for multiple summers now to try a different sport. Overall summer 2016 has been a lot of fun down at the ski dock, and weather permitting we will continue to keep improving our on-water skills during the second half of camp. – Tommy, Head of Ski
Today is trip day so stay tuned for the 411 tomorrow on where we spent the day!