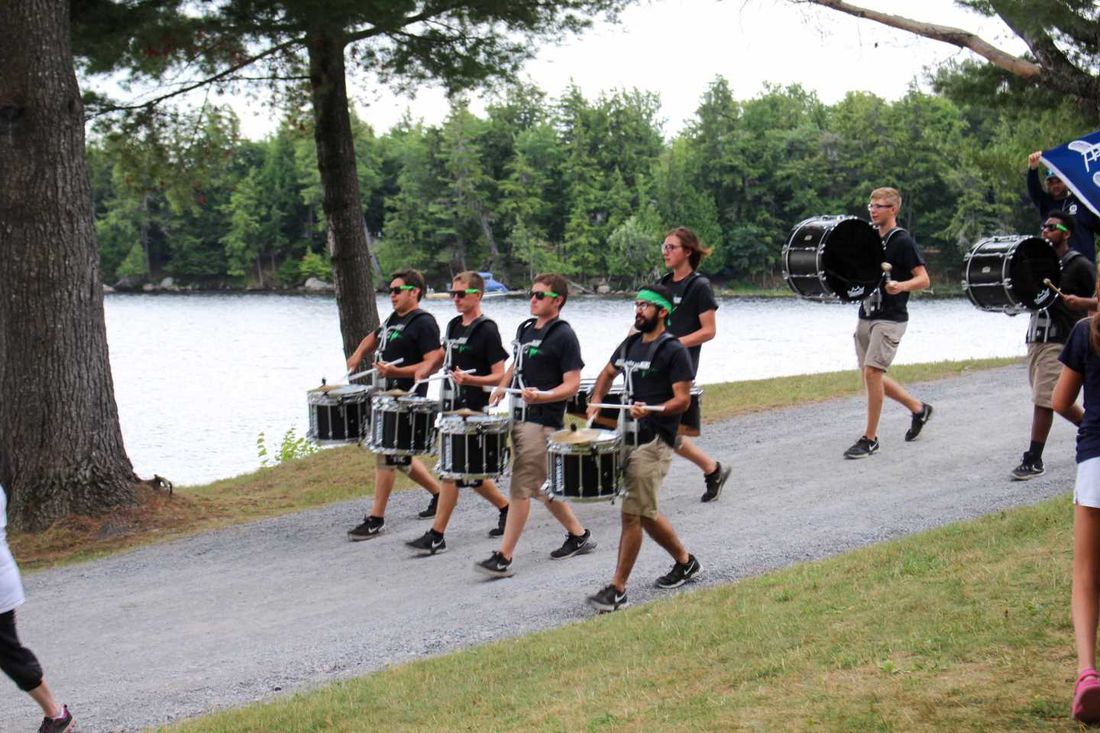 It was a lazy Sunday morning! The dining hall was filled with onesie pajamas. The girls were smiling and enjoying their breakfast!
A drum corps marched into camp today after lunch with the 6 chair banner waving behind them. The girls joined the parade dancing and clapping along as the camp headed into our traditional 6-Chair ceremony. The SUPY captains and SUPY team assistants were announced along with the bunk team assistants.
This can only mean one thing. Team Week is soon to be here. The girls are gathering all their blue and white swag and are ready to share with the other girls in the bunk once the teams are announced.
Last night was the Raquette Buck Auction. Breakfast in bed was the big winner which went to Supy & Carry On!! Placid bid all their bucks on blobbing with Gene! A few other things auctioned off were was a Photoshoot for the Raquette Lake clothing catalog, Pizza Party, and sail to the Raquette Lake general store!