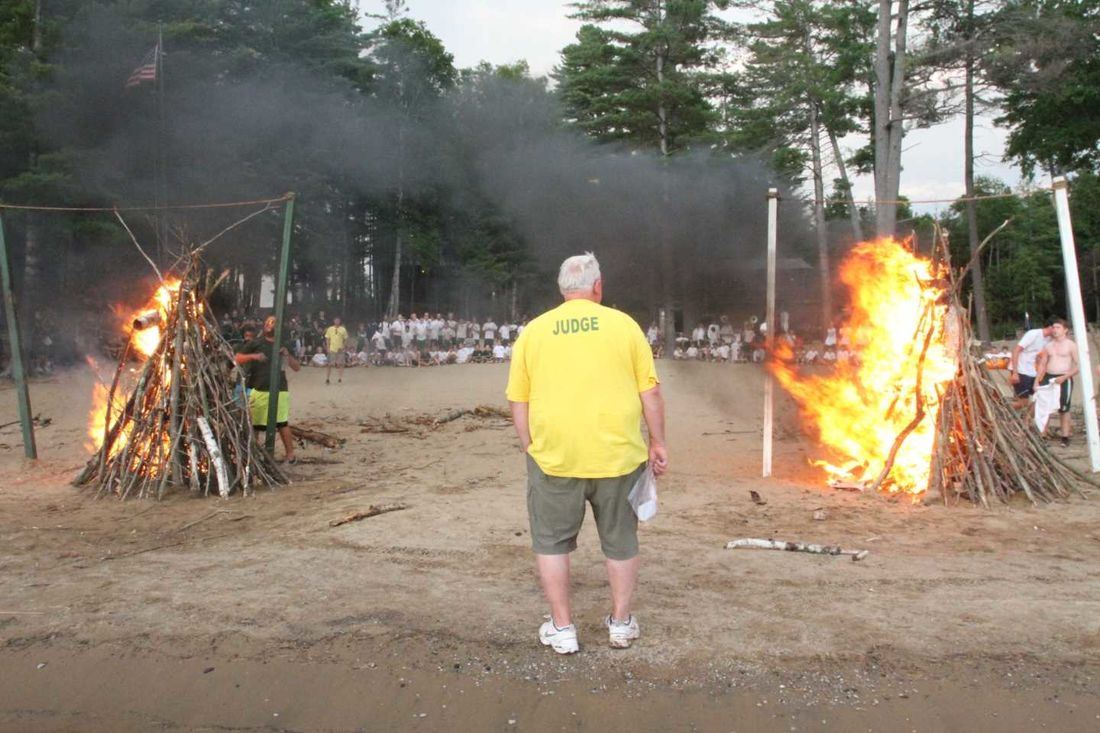 It was another hot and sunny day! White worked to close the gap a little bit today. They won the morning and the afternoon by small margins, but are chipping away at the lead of the Green Team.
Last night we had the Rope Burn at the beach, which is worth 50 points. The White Team managed to get their fire lit in a heavy wind and were able to successfully burn their rope in a time of 44 minutes and 26 seconds.
Here are the scores as of last evening.
Green: 1315
White: 1219