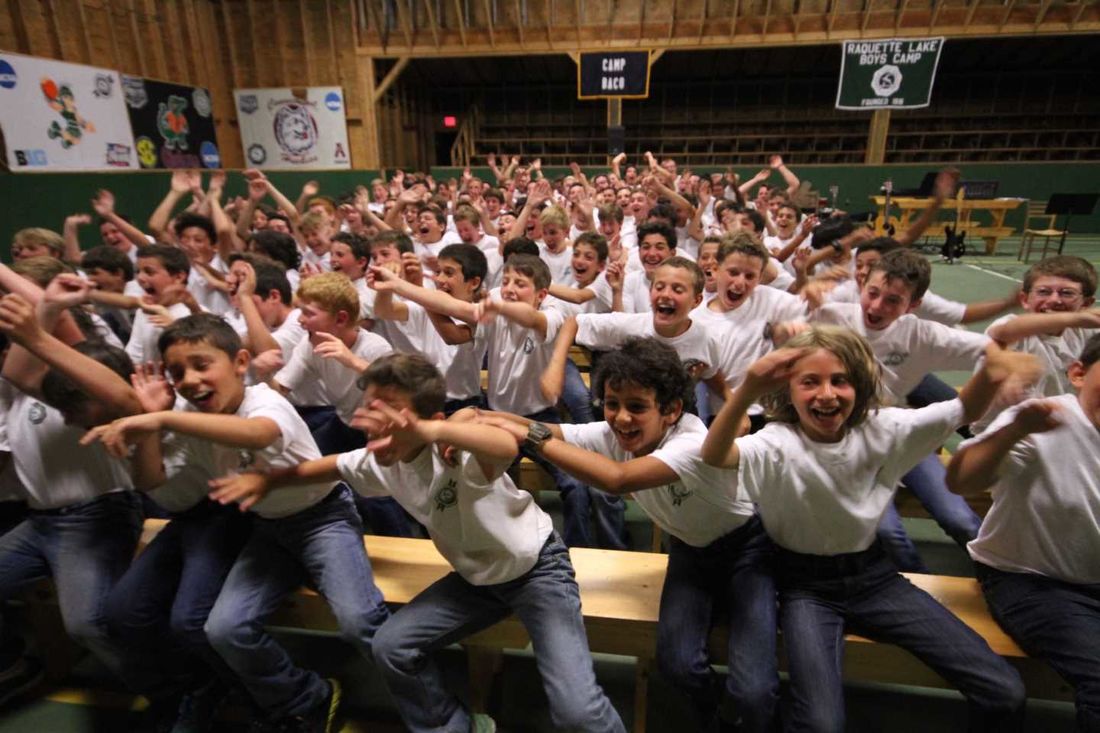 Green Team had a very strong day, building their lead in both the morning and afternoon. Going into tonight's sing competition, green led by 173 points. The sing was memorable, with some excellent new songs written to tunes like DNCE's "Cake by the Ocean," Maroon 5's "Misery," and Billy Joel's "Vienna."
Green won 4 of the 6 categories in the sing, and also won the 50 point bonus. With the Senior A basketball game following the sing, it was vital for the white team to come out victorious to keep the green team's lead under 200 points. Thought by some to be outmatched by the green squad, the senior boys on the white team came together and played a impressive game, resulting in a double-digit win.
There are still two more days of competition and plenty of points available for white to close the gap. We'll see if green pulls further away, or if the white team can keep this war a close race.